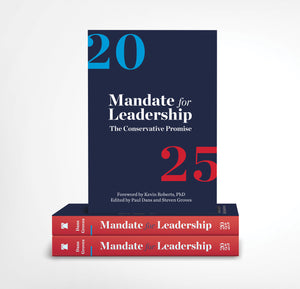 The comprehensive policy guide for a new conservative President, offering specific reforms and proposals for Cabinet departments and federal agencies, pulled from the expertise of the entire conservative movement.
"The next conservative President must dismantle the administrative state and return power back to the states and the American people. This publication is a blueprint to do just that."
-Mike Lee, U.S. Senator, Utah 
"A sweeping plan to end the weaponization of the government against Americans and the values they care about."
-Mollie Hemingway, Editor in Chief, The Federalist